Top 5 Christmas movies of all time
December 14, 2011 by Pastor Jeremiah
I love Christmas movies. There's nothing like snuggling up on the couch with my wife, the kids, or my wife and the kids to watch one of our holiday film favorites. There's simply no better way to work up Christmas cheer. In a world that has grown cynical and given up on religion altogether, most of us still hold onto some sense of hope that Christmas time has a certain "magic" to it. This can be seen most clearly in the storylines of our favorite Christmas movies. Even the most hardened, cold-hearted grouch can be transformed by the spirit of Christmas. Not even the Grinch's, Scrooge's, and Potter's of the world can stand up to its' power. It's this sense of hope and wonder that I love experiencing this time of the year. Here's a top 5 list of some of my favorite Christmas movies. What are some of yours?
#5 Home Alone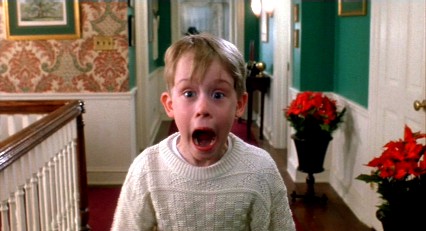 I loved this movie as a kid. When I first introduced it to my kids, they preceded to booby trap our entire house for the next two weeks. It got so annoying that I had to put the movie away with the rest of the Christmas decorations. You might question this choice as being apart of my top 5, but you've got to consider soundtracks when it comes to Christmas movies and Home Alone's soundtrack is the best. Also, Macaulay Culkin and I grew up together, so I have a special place in my heart for him.
#4 Christmas Vacation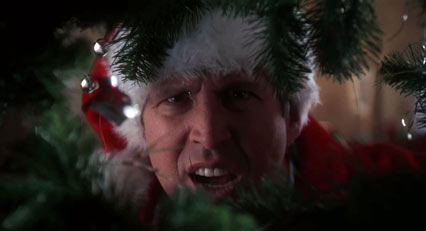 Remember the good old days when Chevy Chase was funny. This was by far his best movie. This movie teaches us to laugh about all of the unmet expectations during Christmas time. Clark's obsession with the "good old-fashioned Griswold family Christmas" leads him to mess it all up in the end, but never fear Christmas isn't about the gifts under the tree, the lights, or the turkey dinner, it's about… the jelly of the month club.
#3 Elf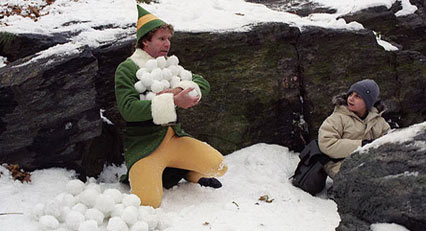 It's tough for the more recent movies to work themselves into the "best ever" category, but "Elf" is that good. I never knew that Elves craved sugar, worked so efficiently, or could sling snowballs machine gun style. "Elf" revealed that to me. I never knew that Santa's sleigh required Christmas cheer to speed around the globe. Most importantly, "Elf" taught us that, "the best way to spread Christmas cheer is to sing loud for all to hear." How true.
#2 It's a Wonderful Life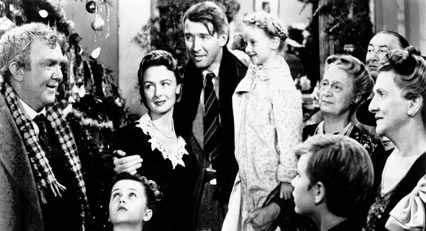 This movie brings me to tears every time. George Bailey's tragedy of never being able to live out his dreams is something we all relate to. The redemption at the end of the story is so sweet. May we all come to find that it's not just in realizing our dreams that life becomes wonderful, sometimes it's simply in pursuing them.
#1 White Christmas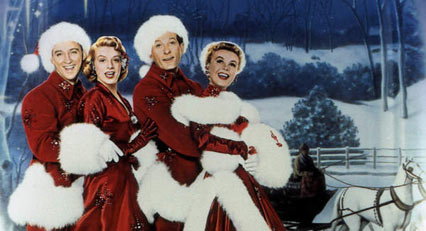 I can't believe it. I'm placing "White Christmas" at the top of my all time favorite Christmas movies list. The reason? It just is. It's my favorite Christmas movie. It helps that I watch it annually with my wife while we wrap presents together on Christmas Eve. Maybe that's it. It's the fond memory of sharing these magical moments of Christmas with the one I love that makes this movie so special. Isn't that what Christmas is all about? Plus, Bings' silky smooth rendition of "White Christmas" is legendary.
That wraps up my list of the top 5 Christmas movies of all time. So light a fire, pop some popcorn, and slip one of these gems into the DVD player this season. You won't be disappointed.